Virtual Reality
The future of learning brought to you today
What we do
For companies all over the world, Vizinfy specialises in creating B2B Virtual Reality (VR) solutions. We design a flawless virtual setting for business, training, education, and other purposes. Using cutting-edge technology, we assist organisations in producing captivating and exceptional visual delights that enhance human engagement.
For a variety of business verticals, our professionals are skilled at designing, developing, and deploying VR applications. Allow us to assist you in developing virtual reality solutions to speed up your business.
65% Reduction in training time
80% Better learning efficiency than physical and conventional training
25% Reduce the cost of training
Custom VR Applications
You can get a customised VR solution for your business that includes virtual conferences, fitting rooms, training for products or machines, classes, and more.
Customized product display
Training materials
Interactive educational tools
Production of virtual prototypes
Custom software creation for Industry
Digital Lab Setup
Create a comprehensive, cutting-edge virtual lab to give students and trainees real-world exposure
Reduce accidents
Better Training Evaluation
Interactive Education
A better understanding of unexpected events
Avoid Damages
Application in Various Domains
Automobiles
The automotive sector is constantly working to provide cutting-edge solutions for its customers as well as for internal research and development in order to elevate themselves to excellence and survive in such a cutthroat time. By using virtual reality solutions instead of physical demos, the automobile sector was able to effectively manage the marketing and production aspects of their business.
Entertainment
Entertainment industries are attempting to engage and amuse their customers with the aid of VR solutions by providing a variety of practical experiences through an immersive virtual world. Users become addicted to digital games and other content through immersive virtual reality experiences, opening up a new world of entertainment with unique experiences for them
Defense
Every aspect of life is being impacted by innovation, and virtual reality security solutions could have a positive impact on the defence industry. A military person can shield the group from dangerous situations from the preparation room. Defense industry can prepare their group with the aid of VR solutions by using intuitive and innovative VR protection, training, and providing a safe world environment for their group
Aviation
To teach pilots, ground crew, and crew about inspection and maintaining a check list for the safe flight route, virtual reality offers an alternative to traditional classroom instruction. With the ability to operate in a digital environment with more effective learning and enormous knowledge acquisition, virtual reality solutions in the aviation industry have the potential to revolutionise everything from manufacturing to training. This is an added benefit for the industry's superiority.
Retail
With the advent of newer technology, education has become more engaging and interactive. Virtual reality educational solutions are advancing this trend and providing wonderful chances for academics and students to fully immerse themselves in the age of digital learning. In addition to moving education into the digital age, VR technologies also make learning more convenient and appealing.
Education
The retail sector is constantly enthusiastic about providing customers with a cutting-edge and convenient experience. Virtual reality solutions for the retail sector make it more engaging and appealing for customers to choose goods and services. Virtual reality (VR) solutions are more effective at showcasing a product line. Now that all of the information is readily available in a detailed manner with demos, a user can choose products and services with greater intelligence and comfort.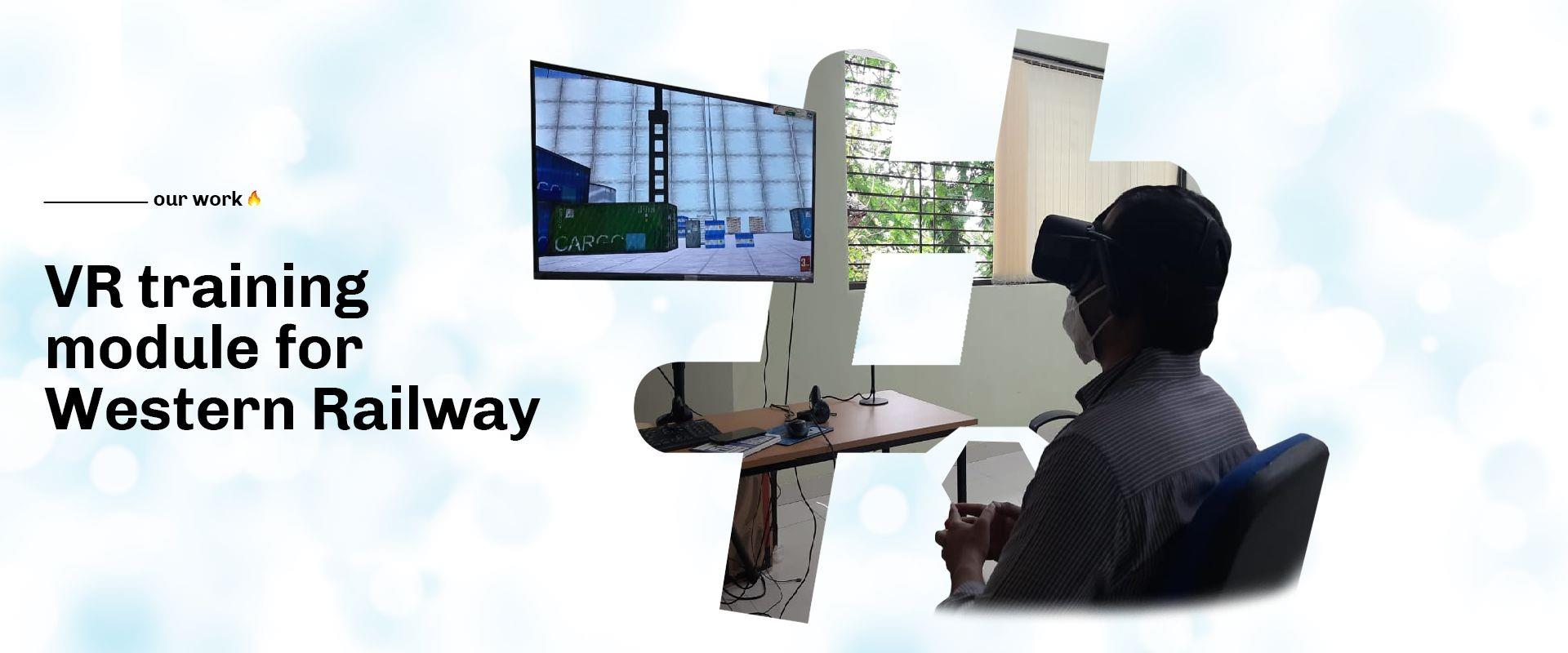 VR Training to Western Railway Project
Western Railway also has the credit of running India's first Air Conditioned suburban train
VR Game Mercedes
This is an Interactive VR Game for the Mercedes where people can interact and check various options & designs with wheels, car color, doors & lights.
Start Your Project with Us
Our consulting expertise spans the spectrum of critical competencies from business case development and process innovation and implementation to benefits realization.
We are one of the leading IT consulting companies who will help you prepare for the next-generation line of business applications that enable more flexible and collaborative business processes.
It will help deliver continuous and sustainable values across the full solution lifecycle so you can make use of our expertise in all areas of your business
---
Email Us
Simple drop us an email at prachi.sharma@vizinfy.com and you'll receive a reply within 48 hours
Email Us